Research at IUMAA
Current and recent research projects:
Curating Angel Mounds (2018 - 2022)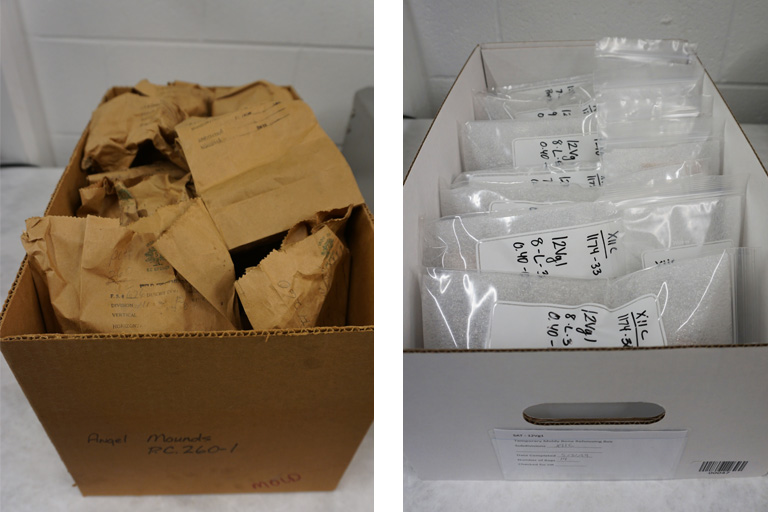 Concluded in 2022, the Curating Angel Mounds project successfully rehoused over 2.3 million items, ensuring long-term preservation of the artifacts and improving accessibility of these collections for research, exhibit, and education.
The project also provided valuable curation and collections care experience for a new generation of museum professionals. Along with IUMAA archaeology staff, nearly 50 students, interns, and volunteers ended up contributing to the project. Many of them shared their experiences and insights working on the project through the Curating Angel Mounds blog. 
In 2022, IUMAA was recognized by the Society for American Archaeology by receiving their award for Excellence in Curation and Collection Management. This is the SAA's highest honor for archaeological curation and was based in part on work done by students and staff on the Curating Angel Mounds project.
Wyandot Heritage Digital Archive
IUMAA has partnered with the Wyandotte Nation to digitize and supply bibliographic information for 12 boxes of Huron/Wyandot archives that make up part of the Great Lakes-Ohio Valley Ethnohistory (GLOVE) Collection via an Institute of Museum and Library Sciences (IMLS) grant.