Current Research
Some of the museum's current research projects:
Curating Angel Mounds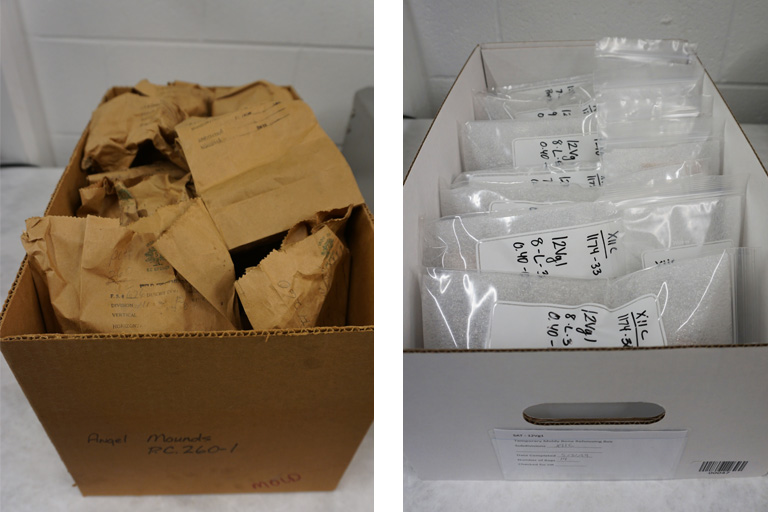 The Curating Angel project allows us to provide safe, long-term preservation of the artifacts and associated documentation from archaeological work at Angel Mounds and make these collections more accessible for research and education.
The work on this project has been recognized by the Society for American Archaeology (the leading archaological society in North America). On April 1, 2022 IUMAA received the award for Excellence in Curation and Collection Management. This is the SAA's highest honor for archaeological curation in recognition of the work being done by lab students and staff. 
Wyandot Heritage Digital Archive
IUMAA has partnered with the Wyandotte Nation to digitize and supply bibliographic information for 12 boxes of Huron/Wyandot archives that make up part of the Great Lakes-Ohio Valley Ethnohistory (GLOVE) Collection via an Institute of Museum and Library Sciences (IMLS) grant.